Online Continuous Monitor for Humidity & Temperature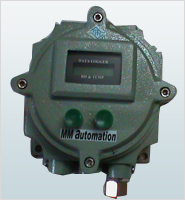 A MOISTURE METERS DESIGNED TO MEASURE IN INDUSTRIAL /LABORATORY
Designed to measure and display the atmospheric Humidity (%RH) and
Temperature ( oC/oF) of the desired area .

APPLICATIONS

* Greenhouse . Hvac Installation And Maintenance
* Office Environment Labs / Textile / Woolen Mills
* Environmental Studies , Weather Monitoring
* Food Distribution , Art Galleries/Museums
* Department Stores , Hospitals And Clinics /Pharmaceutical Co.
* Industrial Wire House ,Printing Industry , Store Rooms,Control Rooms

FEATURES

* Dual display Humidity (RH) & Temperature
* Measures temperature in oC/oF
* Easy to install and option for remote and integral sensor
* Quick response R.H. sensor
* Digital Display
* Optional Function eg MAX MIN / MAX-MIN / AVG /& HOLD function , External probe

* In view of betterment, the product specification are subject to change without notice.